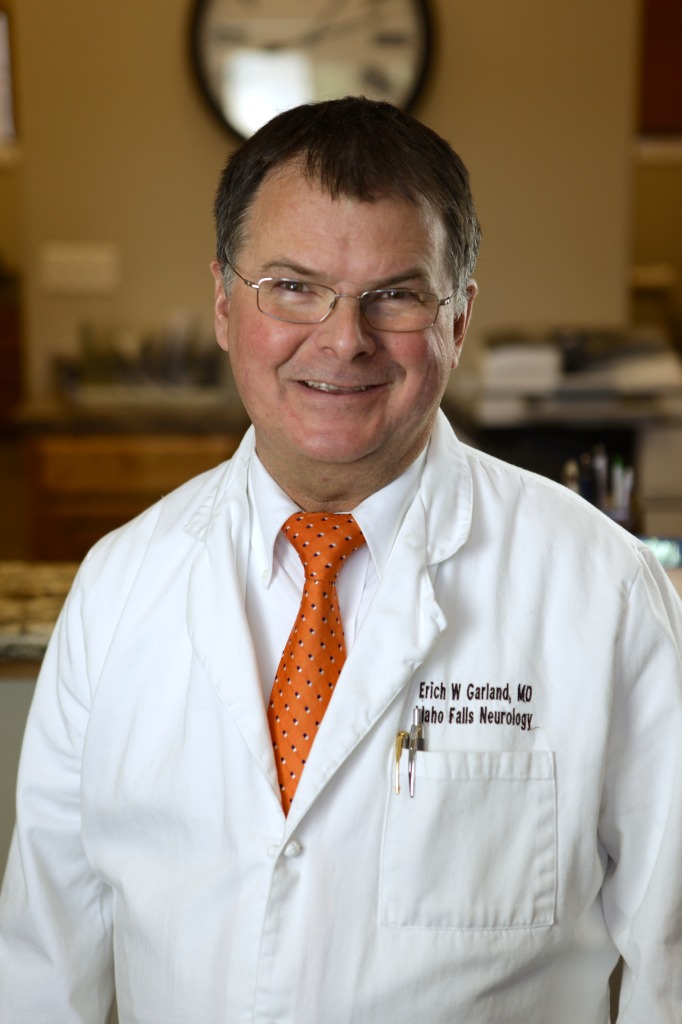 Dr. Erich Garland is an experienced neurologist who specializes in treating a variety of illnesses and disorders of the nervous system.
Dr. Garland graduated medical school from Texas Tech University School of Medicine. Dr. Garland completed an internship at the Texas Tech University Health Sciences Center and completed residency at the University of New Mexico Hospital and School of Medicine.
Dr. Garland is board-certified in Neurology by the American Board of Psychiatry and Neurology. He is also involved with many professional organizations including the Idaho Medical Association, American Academy of Neurology, American Medical Association, American Epilepsy Society, and other organizations. Dr. Garland is the Medical Director of Idaho Falls Neurology.
As a neurologist, Dr. Garland treats adults and children for epilepsy and migraine headaches. He also treats patients for sleep disorders, stroke, peripheral nerve disorders and muscle diseases, multiple sclerosis, neurorehabilitation, Parkinson's disease and tremors, and other movement disorders.
Dr. Garland is the only Neurologist in the area who has hospital privileges.